Scrum Fundamentals - Badge
The purpose of the Scrum Fundamentals Certification is to demonstrate that the professional has a practical understanding of the basic concepts, terminology, structure and practices of Scrum, as well as an understanding of the workflow of this agile methodology.
What competencies are assessed in this certification?
Example diploma
Who should take this exam?
This exam is ideal for individuals or teams involved in product development or software development projects interested in adopting Scrum-based agile best practices. I.T. personnel, software engineers, application and product developers, project managers and leaders, project team members.
Scrum serves them because it allows them to develop software in an iterative and incremental way, delivering value to the customer in each Sprint. Scrum also helps them apply software engineering best practices, such as test-driven development, continuous integration, continuous deployment, and refactoring.
Scrum gives them the opportunity to experiment, learn and improve their code and design.
Scrum is useful for them because it allows them to develop products or services that solve real customer problems, validating their hypotheses and minimizing risks.
Scrum also allows them to take advantage of market opportunities and respond quickly to changes.
Scrum serves them because it facilitates teamwork and coordination with other areas of the organization.
Scrum also allows them to manage requirements, priorities and risks in an agile and transparent way. Scrum gives them the flexibility to adapt to changes and market and customer demands.
Scrum works for them because it provides a simple and effective framework for planning, executing, and controlling complex projects. Scrum also provides them with tools to measure team and product progress and performance.
Scrum gives them the vision and leadership to guide the team to success.
Scrum is useful to others working on projects that have the following characteristics:
They are complex and dynamic, i.e., they have many interrelated elements and change frequently.
Have uncertain or variable requirements, i.e., they are not known exactly or may change based on customer or market needs.
Have high value to the customer or user, i.e., they solve an important problem or satisfy a relevant need.
Some examples of people who could benefit from using Scrum are:
Graphic designers – Scrum works for them because it enables them to create attractive and functional designs, based on customer and user feedback. Scrum also helps them manage their creativity and time, prioritizing the most important tasks and delivering results in each Sprint.
Teachers: Scrum serves them because it allows them to design and implement innovative curricula tailored to the needs and expectations of students. Scrum also facilitates collaborative work with other teachers and continuous learning assessment.
Frequently
Asked Questions
Related certifications
Do you want to obtain certifications that will help you improve your professional and personal profile?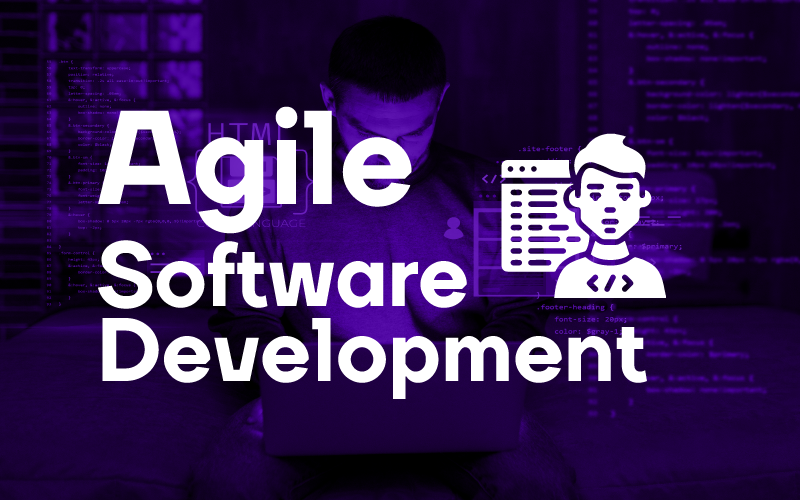 Agile Software Developmnent